Day 1 :
Keynote Forum
Faculty of Medicine, Alexandria University
Time : 10:00 to 10:40 AM

Biography:
Nabil MHAMMED EL BAHIE is a Professor of clinical pharmacology at the Faculty of Medicine Alexandria University, Egypt. He holds MB ChB and MSc (Alexandria) and PhD (Cardiff, UK ) in clinical pharmacology. His main current activity includes teaching clinical pharmacology to under and post graduate
medical students, consultation in therapeutics in addition to research. He used to work as a professor in clinical pharmacology in to Beirut Arab University, Lebanon and The Prince Sattam Bin Abulaziz University, Saudi Arabia; He has published more
Abstract:
The actions of Vit D are mainly mediated through Vit D receptors (VDR). Different trials studied the possible association between the VDR genetic variants, for e.g. ApaI and TaqI and asthmatic populations in different ethnic groups. During this study, patients were given a daily oral 600 IU of Vit D in addition to their inhaled corticosteroids for 3 months. 64% of the population showed a polymorphism of ApaI and 66.3% of TaqI including both homozygous and heterozygous polymorphisms. Based upon the clinical asthma control level improvement, the patients were categorized as responders (Rs); 62.1% and Non Responders (NRs); 37.9%. The genotypic distribution of both polymorphisms was significantly different between Rs and NRs . Low Vit D mean serum level was detected at the beginning of the study and was significantly increased after 3 months of Vit D supplementation. Pulmonary function tests ( PFTs )results were also significantly ameliorated .While the Rs of different genotypic groups performed significantly better in the PFTs, there was no significant difference between the Vit D serum level between the Rs and the NRs before and after the intervention for the whole population. Daily low dose of Vit D supplementation was beneficial to the asthmatic children as 62.1% of the study population showed a favorable outcome while the role of these specific polymorphisms is not clear yet.
Keynote Forum
2Ltd GIDMEDI, Tbilisi, Georgia
Time : 10:40 to 11:20AM

Biography:
Alexandre Khuskivadze has completed his PhD at the age of 34 years from Tbilisi state medical university. He is the head of urology department and clinical research department. He has published more than 65 papers in reputed journals and is active member of SIU, European and Georgian urological associations. He has conducted 19 clinical trials as principle investigator. Hospital management system "medservice" co-author, this program is used by 63 clinics of Georgia.
Abstract:
Despite advances in the diagnosis, a prostate cancer remains as a second cause of cancer death in men worldwide. Existent diagnostic methods cannot detect prostate cancer at early stage and most of them are invasive. This circumstance resulted in searching of simple, non-invasive method for the detection of prostate cancer. In our earlier investigations, we have shown that near infrared radiation (NIR) can be used for the visualization of cancer outgrowth in the prostate in vitro. Recent investigations show that circular polarization light against turbid media has better polarization property, then linear one. Using circularly polarized light improves the quality of image recovery in dense turbid media (in our case-prostate). In present work we show that circular polarized infrared light enhances cancerous prostate NIR images.
Experiments were carried out on the prostates derived from the radical prostatectomy. Infrared light emitting diodes (LED) (850-920 nm) and polarized filters were used for prostate transillumination. After passing the prostate circular polarized NIR was captured by a charge coupled device (CCD) camera and visualized by computer. Experiments show that the optical density of cancerous and healthy prostate tissues in circularly polarized NIR light significantly differs from each other. Cancerous outgrowths are seen as the dark areas on the bright background. Results of infrared and pathological investigations, concerning the cancer location, were compared. The comparisons show the coincidence of both findings in all cases.
In conclusion method of circularly polarized NIR light might be used in future for prostate cancer visualization and diagnosis in vivo.
Keynote Forum
1Georgian Technical University, Institute of Cybernetics, Zurab Anjaparidze st. 5Tbilisi, Georgia
Time : 12:45 to 1:20 PM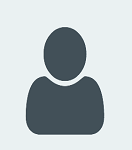 Biography:
Shalanda Ladd has completed his MD at the age of 25 years from Tbilisi state medical university. She is has completed 3rd year on Urological residency and is first year doctoral candidate in the same university Currenty she is study coordinator and junior doctor in clinic Gidmedi, also she is a lecturer of pathology, basic surgery and biochemistry in New vision university form 2017. She is active memmber of EAU. By this age she is co-author 3 publications in international juournals and abook.

Abstract:
Over the past two decades, the incidence of the kidney cancer has increased by 2% worldwide. The number of young people with kidney cancer has unfortunately increased. 90-95% of renal malignancies are so called Renal-cell carcinoma (RCC).
Currently, more than 50% of cases of kidney cancer are discovered incidentally in instrumental studies. RCC treatment is surgical removal of the tumor. Current guidelines recommend PN as the treatment of choice for the majority of patients diagnosed with a small renal mass. PN should always be done (if technically possible) in patients with renal cell carcinoma in a solitary kidney, if bilateral tumors are present, in chronic renal insufficiency or for patients with hereditary renal cell carcinoma. However, leaving a positive surgical margin remains one of the risks associated with nephron-sparing surgery, because this can lead to cancer recurrence. It is noteworthy that the recurrence rate of cancer in patients with positive diagnosis in removed specimen was 16%, whereas in the case when diagnosis give of negative answer the recurrence was 3% .Using NIR, we can diagnose exact margins of the cancer and in few minutes achive negative margins and decrease the risk of reccurence. As a result, in the case revealing positive margines the surgeon will be able to remove the additional portion and will achieve negative margins. The method will be extremely fast and accurate, it takes only few minutes and therby much less time in comparison with express histo-morphological examination. A different, much fast, safer and cheaper method than existing ones (histo- morphology, MRI and structured light microscopy), will be developed.