Day 1 :
Keynote Forum
Sanford Research, USA
Time : 10:05-10:35

Biography:
David A Pearce heads the leading lab in Juvenile Neuronal Ceroid Lipofuscinosis (Batten disease) research at Sanford Health. He has been researching Batten disease since 1997. His research has led to the first clinical trial for Juvenile Batten disease and has published over 100 research papers. He also oversees a national registry for rare diseases known as the Coordination of Rare Diseases at Sanford (CoRDS). He has organized rare disease workshops for the National Institute for Neurological Disorders and stroke arm of the National Institutes of Health and is currently a member of the executive committee for the International Rare Diseases Research Consortium (IRDiRC). In his role as President of Research at Sanford, he is responsible for overseeing the development of research programs across Sanford's nine-state footprint, including more than 250 researchers, eight research centers and more than 300 ongoing clinical trials
Abstract:
Rare diseases affect an estimated 350 million people worldwide, or 1 in 10 people, and approximately 7000 different rare diseases exist throughout the world today. These are striking numbers, especially considering that 90% of those affected with a rare disease are treated with off-label prescriptions, and less than 1% of rare diseases have an FDA approved drug. Families affected with rare diseases often have little support to turn for information about treatments, support or current research. Researchers and physicians studying rare diseases frequently lack the amount of patient information needed to further their research, in turn inhibiting development of new therapeutics for treatment of rare diseases. Clinical trials for rare diseases are challenging because the patient population is so small, and participants are difficult to find. In 2010, Sanford Research started the Coordination of Rare Diseases at Sanford or CoRDS to try and curb the lack of centralized, collated and available patient information. CoRDS serves as a national rare disease registry that connects rare disease patients with researchers, physicians, patient advocacy groups, other rare disease families and genetic counselors. The ability to have a database of rare disease patient information is key to accelerating research in rare diseases that affect only a few people worldwide
Keynote Forum
Syte Logix Inc., USA
Time : 10:35-11:05

Biography:
Dave Anderson is the Founder, CEO and President of Syte Logix. As a healthcare analytics and security executive, he brings his extensive experience in data analytics, cyber-security, risk management, patient privacy, and connectivity to the growing challenges of the MedTech and clinical data management market. His analytic and data exploration models create new opportunities for customers and partners to significantly improve the ROI around clinical research, and get products to market in a faster and more secure manner. He is a frequent publisher and speaker on the combination of MedTech analytics and security, and bringing the speed of innovation into the industry
Abstract:
The exponential growth in digital data to support compound research, new drug development and clinical trials in advancing patient care provides distinct challenges to a clinical researcher. However, this also presents tremendous opportunities for new areas of exploration, cost savings and revenue growth to organizations that are willing to visualize their data in new ways. Size and complexity of clinical data matters, and unfortunately today's visualization technology does not deliver the critical functionality for the researcher to quickly understand how data is connected and the dependencies between seemingly disparate data sets. Common dashboard visualizations do not provide the necessary context into how data is connected and what insights can be drawn based on these connections. The opportunity in order to meet the increasing board pressures to reduce cost and increase ROI, visual analytic tools must evolve to easily support all of the possible data available to researchers, including complex semi-structured, unstructured, and 3rd party data, and enable them to better understand which data is connected and how those data sets are related. This evolution provides the greatest opportunity for companies to use data in a more strategic way to improve value delivered to patients and shareholders. In this session, we will introduce and provide a software demonstration to show: How very large, dense, complex data sets can be quickly and efficiently integrated into a visual analysis program; a set of visualizations that explore the connections and dependencies across data sets; a new method to visually analyze data, enabling a deeper, contextual exploration of data and; How customers adopting this new method are realizing tremendous cost savings and improving their competitive position
Keynote Forum
Cork University Hospital, Ireland
Time : 11:20-11:50

Biography:
Edward M O'Sullivan Graduate of University College Cork Medical School General Practitioner in Bishop town, Cork Clinical Director Headache / Migraine Clinic, Department of Neurology, Cork University Hospital, Medical Advisor to the Migraine Association of Ireland
Abstract:
Many headache patients self-medicate and choose their preferred analgesic from a range of acute analgesics available on the high-street and from community pharmacies. Little is known about their presenting symptoms, headache diagnosis and their preferred treatments. A questionnaire was distributed to community pharmacies in the Munster region of Ireland and was administered to patients requesting treatment for headache. A total of 1023 completed questionnaires were received, 76.7% (n=765) were female and 51.8% were aged 18-39 years. 53.3% (n=542) were not previously diagnosed by a GP and 49.6% (n=502) had never sought advice from a pharmacist. According to the symptoms described, 32% (n=327) had episodic migraine and a further 15.2% (n=155) had probable episodic migraine. 30.3% (n=310) had tension type headache. 10.7% (n=105) had chronic daily headache. Codeine based products were the preferred treatment choice for 43.1% (n=441). Triptans were the most effective, 68.6% (n=166), in those for whom they were previously prescribed. 11.8% (n=121) had medication-overuse. The community pharmacist is an important resource in headache management. An expanded role incorporating best practice management guidelines has the potential to improve the outcomes for many headache sufferers.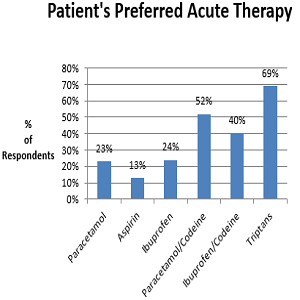 Clinical Research | Innovations in Pre-clinical Research | Design of Clinical Studies and Trials | Clinical Data Management and Statistics | Stem Cell & Oncology Clinical Research | Innovations in Clinical Trials | Clinical Trials on Different Diseases | Clinical Trials in Developing Countries | Bioethics and Quality Regulation
Location: Redwood Suite A
Chair
Nicole Powell
Statistics and Data Corporation, USA

Co-Chair
Tanguy Jerome
Nestle Research Center, Switzerland
Session Introduction
Nestle Research Center, Switzerland
Time : 11:50-12:40

Biography:
Tanguy Jerome has been working in the field of Biostatistics for 10 years in R&D entities of international food companies. Over the years, he contributed to the development of the statistical thinking and clinical trials within the food industry. During the last decade, his methodological research was mainly focused on advanced modeling (mixture modeling, frailty model and latent process model) which has led to yearly contribution during international statistical congresses. Recently, his field of interest focused on the implementation and development of adaptive trials in nutritional research
Abstract:
Human studies are essential to obtain evidence of beneficial effects of nutritional interventions on health. Clinical nutritional development plans include a range from small pilot trials to well-designed confirmatory studies, following good clinical practices. Nutrition interventions are generally safe compared to pharmaceutical compounds. Regulatory guidance limits the benefits of nutrition to the maintenance of normal function or the reduction of accepted risk factors. Therefore, nutritional trials do not necessarily follow the same development process as pharmaceutical products. The objectives focus more on maintaining health and preventing risk factors for disease rather than showing efficacy in disease conditions. Clinical trials in the nutritional field have specific challenges to overcome in terms of population, intervention, design and methodology. Additional challenges are the lack of learning phases, small beneficial effects, high heterogeneity of the responses and difficulties in finding appropriate endpoints. In recent years, the use of adaptive design methods in clinical trials has received much attention due to its flexibility and efficiency in clinical development. In practice, adaptive design may provide the opportunity to modify certain aspects of the trial design while the study is still ongoing, without violating the quality and the integrity of the data. However, introducing more flexibility may come with many difficulties: major adaptations of on-going trials may result in designs unable to address the original scientific/medical questions. In addition, fundamental differences between pharmaceutical and nutritional research potentially trigger limitations but also opportunities for the application of such innovative design. The aim of this work is to highlight specificities and challenges in nutritional clinical trials, review the concepts of adaptive design and then address the advantages, limitations, and feasibility of commonly considered adaptive designs. Statistical, clinical, operational and regulatory aspects of implementing adaptive designs will be discussed
Veracity Clinical Research, Australia
Time : 12:40-13:05

Biography:
Lynda Spelman is the Principal Investigator of Veracity Clinical Research. As a graduate of the University of Queensland and Fellow of the Australasian College of Dermatologists, she has worked as a Specialist Dermatologist in Australia for more than 20 years. She has an extensive 25 year history of involvement in clinical research, having conducted studies in trials for a wide range of dermatological conditions, including atopic dermatitis/eczema, chronic plaque psoriasis, psoriatic nail disease, palmoplantar psoriasis, seborrheic keratosis, and superficial and nodular basal cell carcinoma and other skin cancers
Abstract:
Rationale: Radiotherapy is the use of ionizing radiation to treat cancer and related diseases and has often been utilized as a treatment option for skin cancers. The registry will be used to analyse and assist in the development of best clinical practice for dermatologists and radiation oncologists.
Aim: To objectively measure baseline characteristics, e.g., demographic, medical history, treatment schedule, outcomes and follow-up of patients undergoing radiotherapy for skin cancers.
Registry Design: The registry design provides an accurate, non-interventionist approach to documenting patient outcomes and information. The Online Secure Platform (OSP) has four key modules (see Figure 1).
Study Schedule: Data collection will take place at the Registry enrolment by Referring Doctors (RD), treatment planning with Treating Radiation Oncologists (TRO), during treatment visit, and approximately every 3 months for the first 12 months and then 6 monthly thereafter.
Data Security & Handling: Data from the registry will be stored through the OSP on an Australian server accessible by an encrypted online portal, accessible only by the direct RD and TROs and their staff.
Monitoring Plan: A trained representative will monitor registry data entry, patient visit status, accuracy of information and missing data. All changed information, including the date and persons performing the corrections, will be available via the audit trail.
Multi-site Research Logistics: This study involves a large number of sites both by RDs and TROs. RDs are located in over 20 sites in Australia. TROs are located at Genesis Cancer Care sites across Australia.
Statistical Analysis: Registry reports will be written detailing the objectives, methodology, results, and conclusions. Bellberry human ethics will be consulted in this process.
Significance: The creation of a functional registry is not a straight forward process. A detailed, obsessional, establishment is necessary to ensure that the future use of its data is relevant
Centre of Registers, Sweden
Time : 13:45-14:10

Biography:
Stefan Franzén completed his PhD in Mathematical Statistics and after spending more than ten years as a Statistician in the pharmaceutical industry, he currently involved with epidemiological research in diabetes at the public sector Swedish National Diabetes Registry
Abstract:
Objectives: In the development of new drugs for severe asthma, it is a challenge from an ethical point of view to randomize severe asthma patients to placebo, and to obtain long-term safety data due to discontinuations. The aim of this study was to evaluate the feasibility of using electronic health record (EHR) data to create a real-world reference population of uncontrolled asthmatic patients to replace or supplement the concurrent control/placebo group in long-term studies of asthma.
Methods: EHR data from 36 primary care centres and a University hospital in Sweden were linked to Swedish mandatory health registers (2005–2013), creating a population covering 33 890 asthma patients, including data on co-morbidities, risk factors and laboratory/respiratory measurements. A severe asthma EHR reference cohort was established. We used logistic regression to estimate the propensity score (probability) of each RCT or EHR patient existing in the EHR cohort given their covariates.
Results: We created an EHR-derived reference cohort of 240 patients, matching the placebo group (N=151) in an RCT of severe asthma. The exacerbation rate during follow-up in the EHR study population was 1.24 (weighted) compared to 0.9 in the RCT placebo group. Patients in the EHR cohort were of similar age as in the RCT placebo group, 50.6 years versus 50.1 years; had slightly higher body mass index 27.0 kg/m2 versus 27.3 kg/m2; and consisted of 40% versus 34% males.
Conclusions: The results indicate that EHRs provide an opportunity to supplement, and in the future potentially replace, the control group in RCTs of severe diseases.
Statistics and Data Corporation, USA
Time : 14:10-14:35

Biography:
Nicole Powell has spent over 12 years in the industry building effective partnerships mostly focused on CRO's and sponsor relationships. She has a passion for creating specialized experiences for sponsors that enable the clinical trial process to run efficient and smooth. Her ability to combine real world trial experience with the many changes in the industry, over the past decade and beyond, is top notch and provides sponsors with an out of the box solution to create effective trials. Most of her concentration has been focused on evaluating partner relationships, new technologies, and the importance of correct data management and statistical application in trials. She currently plays a pivotal role in the International Business Development and Sales team at Statistics and Data Corporation (SDC) with offices in Boston and Phoenix
Abstract:
Statement of the Problem: Costs and regulatory requirements in our industry are ever increasing and many Sponsors are not aware of how to choose the correct service partner to fit their needs when costs and resources are such a large constraint. Larger CRO's aren't inherently set to work with smaller/mid-size Sponsors and therefore don't have the complete flexibility to create customized solutions to meet the very specific and individualized needs of, for example a virtual Sponsor. Emphasis needs to be placed on statistical consulting from the beginning of the study. Additionally, there are many new technology solutions being pushed upon Sponsors that it is sometimes hard to get past the buzz words and truly evaluate what you need to create an efficient clinical trial.
Methodology & Theoretical Orientation: Sponsors need to decide what existing internal capabilities they have, along with the experience their internal employees bring. They also need to understand the technologies their team is familiar with good and bad experiences and pull from the internal resources they have before exploring partnering options. Once that is established they must look outward to find a partner which shares the same values, service approach and ability to meet their unique needs.
Findings: An increased importance placed on statistics early on in the protocol process can help save time as the trial continues, and can help avoid potential introductory questions by Regulatory Agencies. A chosen partner needs to compliment internal services, have open communication plans put in place and most importantly have long standing relationships with other strategic partners to meet all of the Sponsors needs with less work from the Sponsor. An already established strategic partnership network of specialty providers creates a seamless experience for the Sponsor and a long-standing relationship to develop and execute an efficient trial
Universidad Andres Bello, Chile
Time : 14:35-15:00

Biography:
Guido C. Mora is working as an full professor, microbiology, School of Medicine, Universidad Andrés Bello, and adjunct professor San Diego state university previously he was the dean of ecology and natural resources 2007-2011, In 2009 he was the ambassador, American society for microbiology for Chile, Argentina, Uruguay y Paraguay his research includes the clinical research, microbiology, biochemistry, he participated in various national & international conferences all around the world. He published many articles in the reputed journals
Abstract:
Salmonella enterica serovars, in spite of sharing a highly similar genomic content, exhibit a fundamental difference in the range of host they infect and in the disease they cause. Some serovars such as Salmonella typhimurium, are called generalist because they infect several mammalian hosts and other, such as Salmonella typhi, are called specialist because their target is one and only host, in this case the human being. S. typhi causes typhoid a systemic infection which is a potentially lethal disease in contrast to S. typhimurium causing a self-limited gastroenteritis, rarely lethal. The evolution of S. typhi towards a strictly human pathogen may have arisen by acquisition of new functions, loss of functions, or by a combination of both mechanisms. It is understandable that the gain of function can provide a selective advantage to a bacterium in a particular environment. Nevertheless, the loss of functions also can drive pathogen evolution, either by eliminating a function that reduces growth in a particular niche or by the energy savings associated with eliminating a function that is no longer needed. Therefore, our working hypothesis is that the difference in the disease caused in humans by S. typhi and S. typhimurium is due to, at least in part, by the gain and/or loss of functions. This presentation will be dedicated to show that pseudogenization or the erosion of some genes may modify bacterial functions leading S. typhi to a better fit in its host because the study of S. typhi pathogenic mechanisms are hampered by the nature of its host. Our approach is to work with culture cell lines. This presentation will be dedicated to show the effect of two interesting pseudogenes, sseJ and marT. In S. typhimurium both are active genes encoding SseJ and MarT. The former corresponds to an acyltransferase/lipase that participates in Salmonella containing vacuole biogenesis in human epithelial cell lines and is needed for full virulence of S. typhimurium. On the contrary, our work suggest that sseJ inactivation in S. typhi has important role in the systemic infection. The latter is a transcriptional regulator as part of marT-fidL operon located at SPI-3. Our work shows that S. typhi expressing S. typhimurium marT-fidL exhibited an increased accumulation of reactive oxygen species (ROS), leading to a decreased survival in presence of H2O2 that also affected survival within macrophage-like cells. The genes loss included in this presentation are supporting the notion that pseudogenization in S. typhi is to gain a better fit and virulence in its host
Centre International de Développement Pharmaceutique, Mauritius
Time : 15:00-15:25

Biography:
Mona Dawood is Head of the Pharmaceutical Operations & Regulatory Affairs for CIDP group. She completed BSc (Hons) in Biomedical Chemistry from University of Warwick (UK) and a Diploma in CRA from Sup-Santé, Paris, France. She joined CIDP seven years ago and has acquired a significant expertise in specific monitoring in various therapeutic areas (oncology, diabetes and pediatrics). She has also an excellent knowledge of the European & Asian regulations, regulatory aspects, claims validations, pharmacovigilance
Abstract:
Since 1980's, clinical research in Mauritius has been limited to small observational and population-based studies, often with a strictly national relevance. However, the establishment of a legal framework for clinical trials in 2011 boosted the interest of sponsors to conduct interventional trials. Since 2011, Mauritius has seen a major development in its life sciences and research sector with the development of clinical research organizations, set-up of clinical research units in hospitals, and the growing training given to local investigators and clinical staffs. Indeed, the Clinical Trials Act provides for the setting up of a Clinical Research Regulatory Council (CRRC) responsible for the regulation and control of trial licenses being issued, an Ethics Committee (EC) to advise the CRRC regarding welfare, safety, health and protection of human subjects participating in clinical trials, and a Pharmacovigilance Committee (PC) to monitor all clinical trials being performed and ensure Good Clinical Practice (GCP). We propose to describe in this poster the legal framework for clinical research, and the regulatory process for conducting a clinical study in Mauritius. The objective of this presentation is to confront international guidelines and regulations for conducting a clinical trial (Good Clinical Practices, FDA Guidelines) to the Mauritian dispositions and laws. A second objective is to question the ethics of research in Mauritius, in the lights of concerns raised by recent publications about clinical research in developing countries.
Institute of hematology and Blood Diseases Hospital – CAS, China
Time : 15:25-15:50

Biography:
Lijun Liu has his expertise in the administrative work of clinical trial. He has been working for the clinical trials in the hospital. He was also the secretary of the ethic committee in hospital, who did a lot of pioneering work for the initiation of ethic committee. He is one of the CFDA (China Food and Drug Administration) inspectors in China and helped inspection work several times
Abstract:
With the rapid development of biomedicine in recent years, multi-site research has become the world trend; as a result, there is no other way but to apply for multi-IRB review for the commencement of the trial. The duplicate IRB review by each site increases administrative burdens and cost for sponsors and brings no substantive good to the human subject protection. In October 2016, National Health and Family Planning Commission in China issued Guideline on the IRB review on the biomedical research involving human subjects. It mentions in order to keep the consistency and efficiency of multi-center research, the IRB in each site can establish a collaborative review mechanism, which means the lead site reviews the protocol and rely site reviews its feasibility. In June 2016, the National Institutes of Health (NIH) issued new guidance on single-IRB review of multicenter studies, which brings a new era in multicenter studies
National University of Singapore, Singapore
Time : 15:50-16:15

Biography:
Chay-Hoon Tan is the Clinical Associate Professor in Department of Pharmacology, National University of Singapore and Consultant Psychiatrist in the Department of Psychological Medicine, National University Hospital
Abstract:
Introduction: Herbal medicines (HM) are a complementary and alternative medicine (CAM) modality that will likely play greater roles in older adults' care. HM's oral nature coupled with age-related pharmacological changes, comorbidities and poly-pharmacy put older adults at risk of drug-herb interactions, adverse reactions and hospitalizations. However, current studies focus largely on CAM use in the general population.
Objective: To investigate the utilization patterns and factors associated with HM use of older adults in Singapore.
Methods: A cross-sectional study of subjects from association between diet and health status study (project 10-517). Sociodemographic and health variables were collected from project 10-517 and telephone interviews regarding HM utilization were conducted on corresponding subjects. Inclusion criteria of subjects were: no intervention study participation; written consent for follow-up and; verbal consent. Exclusion criteria included inability to contact/interview after ≥3 attempts and; inability to speak on phone.
Results: 509 subjects were interviewed. Subjects' mean age was 67±6 years old. 12 month HM prevalence was 60.1%. Top 3 HM included American ginseng (n=161, 52.6%), wolfberry (n=104, 34.0%) and Codonopsis (n=69, 22.5%). They were mainly used for health improvement with high satisfaction levels. Sociodemographic predictor variables included gender (female OR:3.199, CI:2.021-5.065), age (≥76 years old, OR:0.444, CI:0.198–0.997) and high social activities level (high, OR:1.964, CI:1.012–3.813). Health predictor factors included family history of dementia (OR:3.157, CI:1.036–9.618), improvement of self-rated health (OR:1.799, CI:1.020–3.173) and specific chronic conditions like arthritis (OR:1.994,CI:1.039-3.823) and cancer (OR:0.367,CI:0.148-0.911).
Conclusion: HM utilization patterns, sociodemographic and health predictor variables found in this study can aid healthcare professionals to identify potential/current HM users and initiate individualized education/consultation on safe HM use among older adults.
Fourth Military Medical University, China
Time : 16:15-16:40

Biography:
Yize Li is Doctor at Xijing Hospital, Fourth Military Medical University. She completed her Bachelor degree of Clinical Medicine at West China Medical Center Sichuan University and Master and PhD degree at Fourth Military Medical University. She is skilled in treatment of breast cancer. She focus her research in lncRNA and microRNA and explore the mechanisms of trastuzumab resistance in breast cancer and endothelial cells angiogenesis.
Abstract:
Angiogenesis is an essential process for tissue growth and embryo development. However, inflammation, abnormal wound healing, vascular diseases, and tumor development and progression can result from inappropriate angiogenesis. Lipopolysaccharide (LPS) can activate various cells and alter endothelium function and angiogenesis. This study investigated the underlying molecular events involved in LPS-induced angiogenesis and revealed a novel strategy for controlling abnormal angiogenesis. LPS treatment promoted wound healing and tube formation in human umbilical vein endothelial cell (HUVEC) cultures and induced their expression of miR-146a. miR-146a was previously shown to regulate angiogenesis in HUVECs. Knockdown of miR-146a expression antagonized LPS-induced angiogenesis in vitro. Moreover, bioinformatics analyses predicted TGF-β1 as a target gene for miR-146a, which was confirmed by a luciferase reporter assay. Expression of miR-146a in HUVECs resulted in down-regulation of TGF-β1 in HUVECs, whereas a miR-146a inhibitor upregulated the expression of TGF-β1 and TGF-β1 downstream proteins, such as phosphoraylation-Smad2 and plasminogen activator inhibitor type 1 (PAI-1). Furthermore, the TGF-β1 signaling inhibitor SB431542 impaired the ability of miR-146a knockdown to suppress LPS-induced angiogenesis. Thus, LPS-induced angiogenesis of HUVECs functions through miR-146a up-regulation and TGF-β1 inhibition. This study suggests that knockdown of miR-146a could activate TGF-β1 signaling to inhibit angiogenesis as a potential therapy for angiogenesis-related diseases.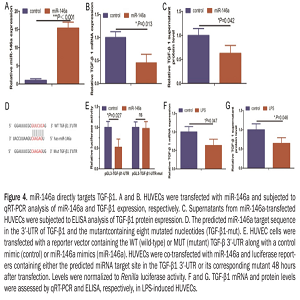 Clinical Pharmacology Research Centre, UK
Time : 16:55-17:20

Biography:
Khalid Abou Farha is medical director and clinical pharmacologist of Celeron he brings 15 years of clinical research experience to this role, spanning a wide range of therapeutic areas, with a particular focus in oncology, vaccines, cancer immunotherapy, personalized medicine and autoimmune disorders. He has extensive experience in building and managing global teams, leading the development of Clinical Research drugs and biologics
Abstract:
Background: Many respiratory clinical trials include sputum induction using hypertonic saline to evaluate airway inflammation and monitor treatment response. Inhalation of hypertonic saline may cause bronchoconstriction that necessitate discontinuation of the procedure and administration of bronchodilator therapy such as salbutamol. Müller's manoeuvr is a technique used in the diagnosis of sleep apnoea syndrome. The associated physiological response includes increased sympathetic flow and withdrawal of parasympathetic activity. Given that, we hypothesized that this manoeuvre might exhibit a bronchodilator effect and therefore could be beneficial in patients with bronchospasm.
Patients & Methods: The potential bronchodilator effect of Müller's manoeuvre has been assessed in 10 patients with moderate to severe COPD, who underwent sputum induction procedure, and 9 healthy non-smoking subjects. The latter group has been included to explore the airway response to the manoeuvre in healthy individuals. The manoeuvre (voluntary inspiration against closed nose and mouth) was explained to all participants. Pre- and post- manoeuvre assessment of 4 spirometry parameters, FVC, FEV1, PEF and PEF25-75, has been performed. Assessment of post manoeuvre changes has been performed over 25 minutes and divided into 4 intervals of 5 minutes, A to D.
Results & Conclusion: Sputum induction resulted in asymptomatic bronchoconstriction with >20% decline in FEV1, FVC and PEF, compared to baseline (BL). The use of Muller's manoeuvre led to an increase in the means of declined values (P<0.01%). Figure 1 depicts s Müller's manoeuvre - induced changes in the means of assessed parameters, compared to post sputum induction (PSI). FEV1 of all 10 patients returned to ≥ 90% of their BL without the use of pharmacological bronchodilator. In healthy volunteers the average changes due to Müller's manoeuvre relative to baseline values were + 101 ml (+ 2.5%), + 118 (+ 3.5%) and 170 ml (+ 4.7%) respectively in FVC, FEV1, and PEF. Muller's manoeuvre showed a potential bronchodilator effect and could reverse PSI bronchoconstriction in 10 COPD patients. The use of this manoeuvre obviated the requirement to use bronchodilator therapy in all 10 patients, and therefore might be potential alternative to B2 agonists in COPD cardiac risk patients participating in clinical trials. Further investigations to confirm this finding are still warranted.
Azad University Science and Research Branch, Iran
Time : 17:20-17:45

Biography:
Shahryar Eghtesadi received Bachelor degree in Nutrition Science and Food Chemistry in 1975, from Shahid Beheshti University of Medical Sciences, Tehran; MSPH degree in Nutrition, 1977, from Tehran University of Medical Sciences, Tehran and PhD from University of California at Davis (UCD), USA, in Nutrition (1985). He served as Visiting Scientist in USDA Human Nutrition Research Center on Aging (HNRCA), Boston, USA (1994-1995); Full professor of Tabriz, Iran and Tehran Universities of Medical Sciences and currently serves as Professor of Azad University, Science & Research Branch. He served as Associate Dean and Dean of School of Public Health & Nutrition and School of Public Health of Tabriz and Iran University of Medical Sciences respectively. He was selected as distinguished Professor and Scientist
Abstract:
This study was conducted to investigate the effects of hesperidin (a common constituent of citrus fruits) supplementation on weight, indices of glycemic control, insulin resistance, lipid profile, and inflammatory markers in patients with type 2 diabetes. 45 patients participated in this randomized, double-blind controlled clinical trial who were randomly assigned to 2 intervention and control groups. Participants consumed either 500 mg/d pure hesperidin supplement or placebo in the intervention and control groups for eight weeks, respectively. Hesperidin supplementation led to significant decrease in fasting blood glucose (FBG) and glycated hemoglobin (HbA1c) (p=0.041 and p=0.028, respectively). A significant increase in serum insulin (p=0.018) and decrease in total cholesterol (p=0.049) were also observed in the hesperidin group, whereas no significant changes occurred in the placebo group. Inflammatory factors, high-sensitivity C-reactive protein (hs-CRP) and interleukin-6 (IL-6) were not significantly changed in the hesperidin group compared to the control group. In conclusion hesperidin supplementation lowered the plasma level of total cholesterol and improved glycemic control and insulin resistance in patients with type 2 diabetes